Social Impact Startup Details

Designed for aspiring social entrepreneurs, Social Impact Startup helps you transform your idea for social/environmental change into a social enterprise. This self-paced program provides leading-edge tools and strategies so that you can effectively research, develop, and test your startup concept.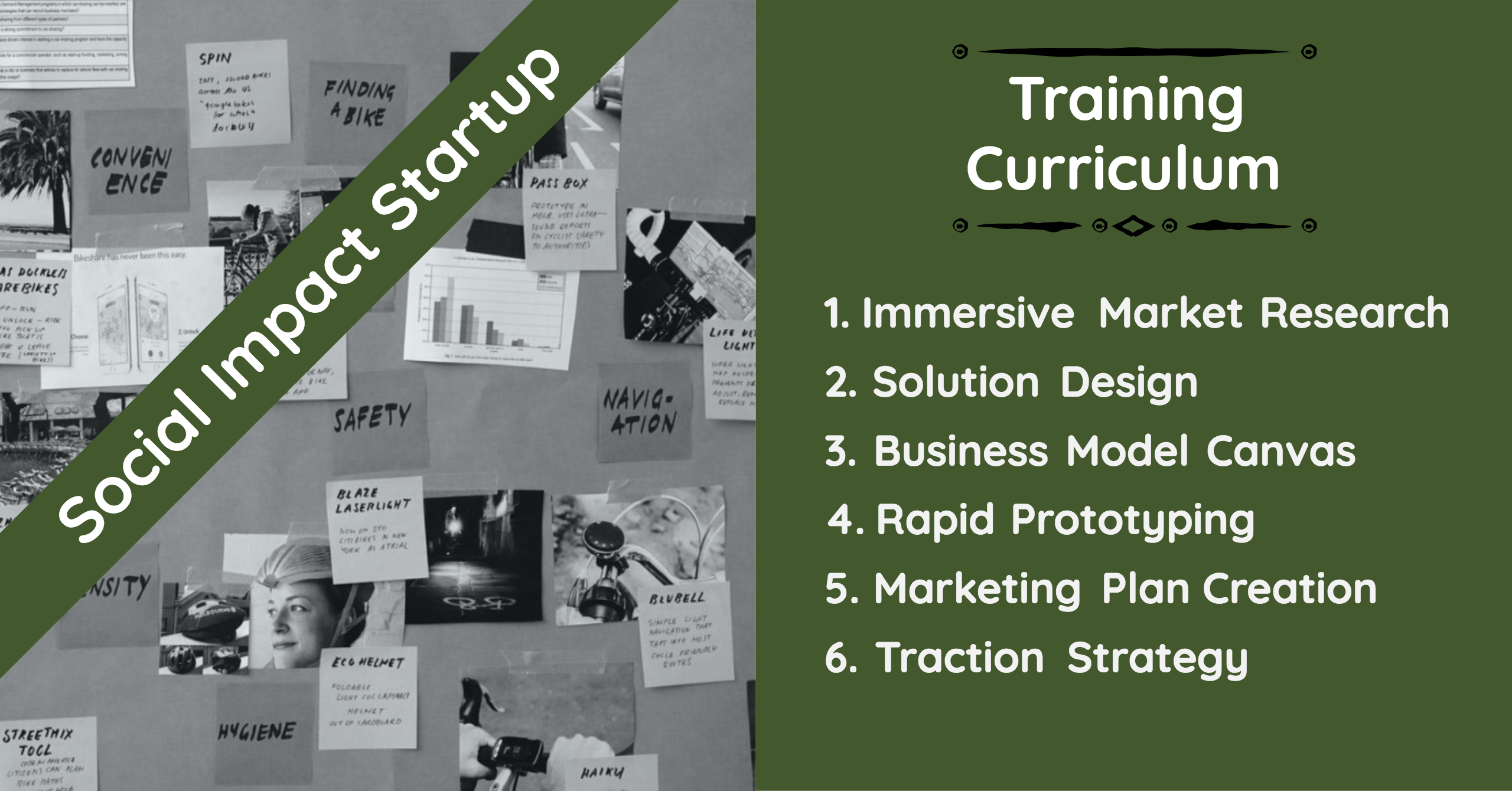 The Social Impact Startup curriculum is comprised of six, week-long modules, which you can complete at your own pace. Each module provides guidance and tools so that you can systematically pilot your social enterprise.

Module 1: Immersive Market Research
Identify your target market
Perform empathy-centric research
Develop a user persona
Define a problem to address
Module 2:
Solution Design
Apply design thinking principles
Ideate potential solutions
Module 3: Business Model Canvas
Map your resources, relationships, and strategies
Explore potential revenue models
Create a guiding business plan
Module 4: Rapid Prototyping
Apply lean startup principles
Evaluate business model assumptions
Generate functioning prototypes
Gather user feedback
Module 5: Marketing Plan Creation
Assess your competition
Write a positioning statement
Produce content and outreach strategies
Module 6: Traction Strategy
Prepare to engage service providers and strategic partners
Learn about funding possibilities
Develop a 6-month roadmap for your startup